Winning the Non-Stop 11 City tour in a record time and beating the 24hr World Record at the same time. And I was not on a custom 18foot board. 'Just' on my Fanatic Strike 14′ x 20″. That's what happened on the 4th and 5th of SUPtember 2021 in Friesland. Read the full story below.
(Or check this 9 minutes video first. The beauty of this journey still gives me goose bumps when I see this video)
On the 4th of September I started my Non-Stop 11 City journey. A 200+km paddle trough Friesland along canals and lakes. It was tough. We had tailwind, we had headwind, we had several lakes with the usual chop, shallow waters, we had a lot of turns and a lot of boats passing by. It wasn't my first 11 City, I won already 3 times and was holding the current event record. So I knew it was not about starting fast or being fast halfway. It is all about preserving energy for the last 30k. But meanwhile keeping a good pace because winning the race was not the only goal…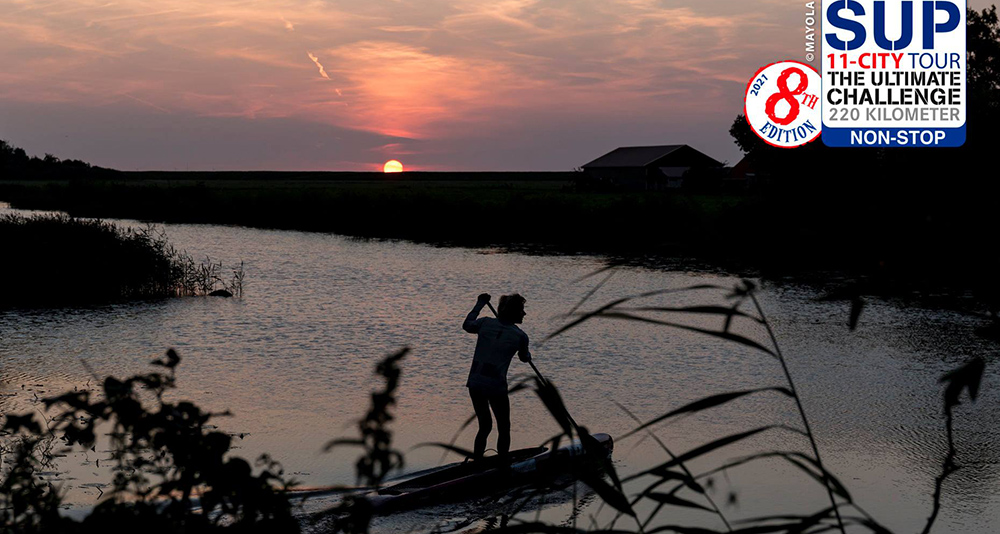 In 2019 I trained a lot and the weather was perfect during the Non-Stop 11 City SUP, which resulted in a record time of 24 hours and 20 minutes. In 2020 I was ill in January and February (was I the first one with Covid..? 😉 ) And I could not train that much. Also because my work takes a lot of time. I have my own Windsurf- and SUPschool. It is always hard to train as much in the summer as I've planed. And even if you train before or after work, it is hard to rest. And rest is, next to training, the most important thing in order to get a good result. In 2021 I decided to do one more Non-Stop. Okay.. maybe when I am 50 years I'll do one more.. but not in the next years. The training for such an event is so much fun and I really love it, but now the time has come to spend more time with my family and friends. But the goal was to finish with a bang.
The ultimate goal was to beat the 24 hours SUP World Record.
Having a goal and making a plan is easy. The next part was to execute this plan, which was a bit more work than making the plan. It means… training a lot. Really a lot. It means training daily. Luckily I love to train and love to go out and come back a few hours later with 30k on the GPS. So training is the easy part. The hard part is combining it with social life, family life and work (hey, I am not a pro!). And when you are not fully recovered, your next training makes no sense. So resting and having good nights is very important. But thanks to amazing home SUPport I managed to train a lot. Something like 40% more volume than 2020.
Guinness Book of World Records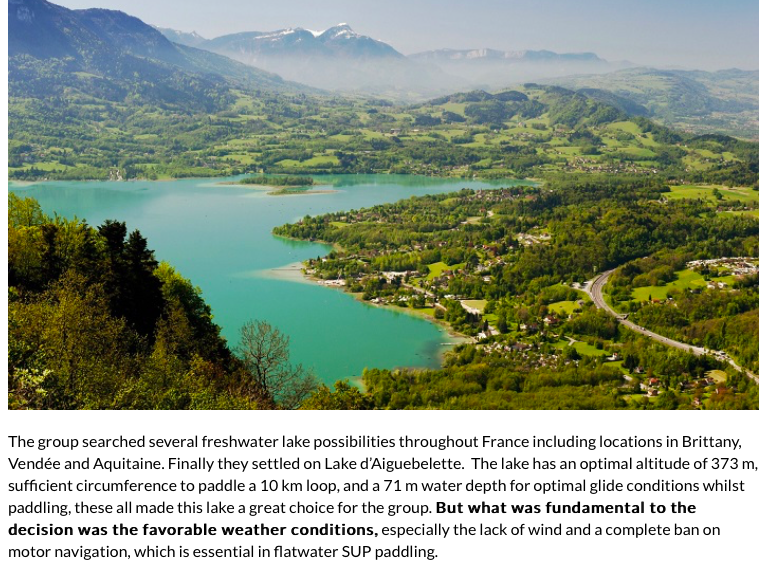 To get your name officially in the Guinness Book of World Records you need a lot of money. The record in the book is from Bart de Zwart who paddled in 2017 193,8 km. Florent Dode paddled one year later 202,71km in 24 hours, but this is not officially in Guinness book. Both are very majestic results and both paddlers are known for their impressive ultra distance achievements. Both of them won the most prestigious ultra sup events. My goal was to try to beat these records.
SUP 11 City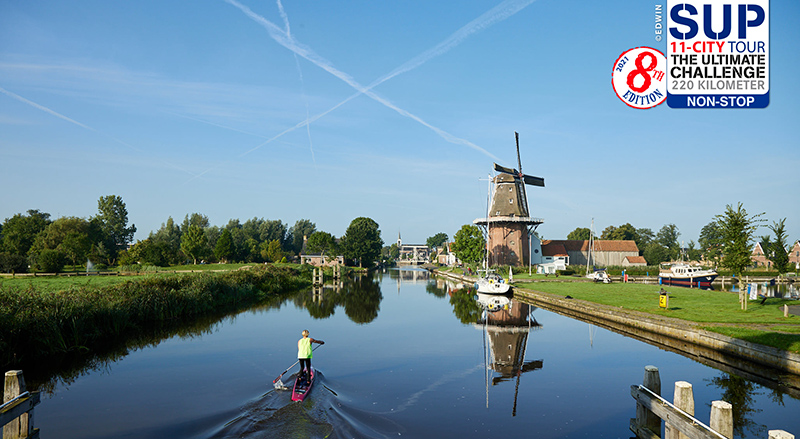 The SUP 11 City, and especially the non-stop version, was the reason I bought a SUP board. The pictures I saw from these ultra athletes with just a board, a paddle and 200km of canals and lakes made an huge impact on me. I want to do what they do! It is so raw, it's the ultimate test for body and mind. In 2017 I subscribed and, of course, wanted to start at the same time as my heroes. So there I was.. standing on the starting line with Florent Dode, Bart de Zwart and Olivier Darrieumerlou. It was the infamous edition with force 8 wind, rain, hail and a 2hours forced stop because of thunder and lightning. Within 10km I was 10 minutes behind and really had to race my own race. But fourty kilometers before the finish I took over the leading position. I had only one reason to paddle that last reach crazy hard.. 'if I win now.. I never have to do this again'… I won.. and subscribed for 2018. It was a tough battle wit Olivier. In the end he beat me at the finish line with 18 seconds. In 2019 I was close to the World Record and spent 24 hours, 20 minutes and 32 seconds on the water covering 204km. In 2020 we had a lot of wind. I won, but a record was impossible that weekend. So, my idea was to go for the world record at the Non-Stop SUP 11 City race. It was a small setback when I read that the route had been adjusted and we now 'only' had 202 km to go instead off the previous 204km. After some consultation with the race direction we decided that the best solution was to start my 24 hour World Record Attempt 2km before the start of the 11 City SUP tour.
The day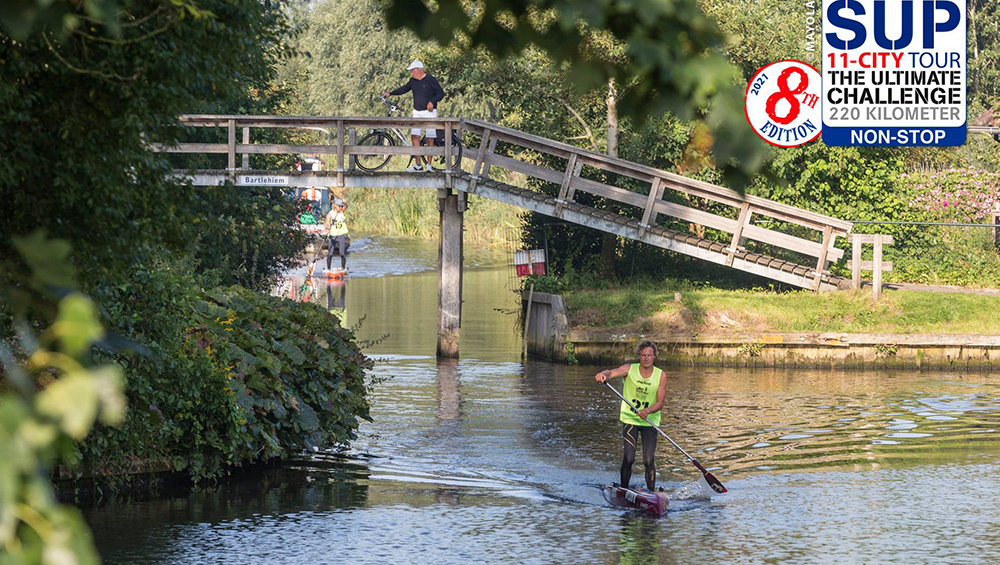 So there I was at the 4th of SUPtember 2021, two kilometers before the starting line of the SUP 11. Waiting till it was 11:47am so I could paddle the 2km in 13minutes and be there (kind of) ontime for the 11 City SUP start. Just before my start a lot of boats passed me, but after a little hassle I found some free water and was ready to go. The first 40km were fast. I was fresh, there were not to many turns and we had a light tailwind. After that you arrive at the first lake; the Slotermeer. The lakes really can break you. It is always windy there and there is always some chop. This time was no different, but the wind angle was positive on most lakes. I even could ride some bumps! Then there is 'The Luts'. It is one of the most beautiful parts of the routes, but the shallow waters make it a nightmare. After that, the evening came and we got the head wind. It is mentally tough when you see your average pace going down. I asked my self why I was doing this. It was no fun at al. Why am I here? I'd rather be with my girlfriend and daughter. But seeing all those people on the bridges even in the night, made it clear that giving up was not an option. Somehow I got in my rhythm again and could maintain my average speed. Than there was the fog. During the night it is always hard to navigate. You have to be extremely alert to avoid the reed and waste in the water and to take the right turns. And there are a lot of turns! You also have to make sure you're not wasting your energy, because that last 30km is a nightmare. Everybody who has done this route knows that. You think you are almost at the finish line when you depart from Dokkum, but you are paddling against the water flow and in shallow waters. So keeping a high pace is really hard in these conditions, especially after you've paddled already for 20+ hours. But somehow I was able to keep my 8,6 km pace and started to believe again that I was able to pull this off. And that feeling gave me wings. The last 25km I gave it all!
14ft forever!
Almost all SUP races are on 14ft boards, so why not doing this 24hr record on an 14ft? It was an extra challenge to beat all the others who were on 18ft boards. I've never been on an unlimited. They say they are 10% faster. They say 'the glide' is much smoother and the feeling on flat water even better. But let's challenge each other and not the board lengt. I am sure there are people who can beat this record. Also on a 14ft it is just a matter of time, But I made sure you have to work hard for it. Beat it!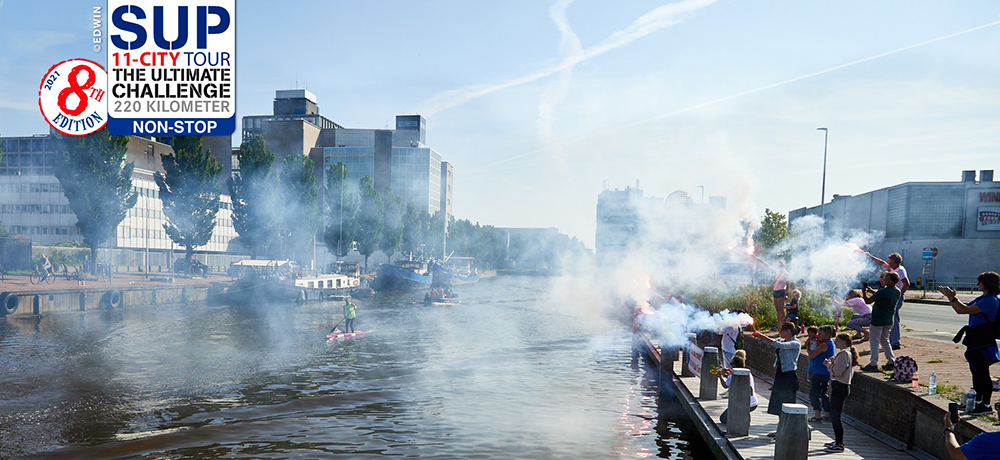 The results
World Record distance: 204,27km within 24 hours. Actually I achieved this distance in 23 hours, 44 minutes and 39 seconds. That's 8,6 km/h including stops. Yes, I could have paddled or stand on my board for another 15 minutes. But actually I was done with it. I was at the 11 City finish line and really wanted to hug my daughter, girlfriend and see all the people who where cheering for me.
SUP 11 City: 23 hours, 32 minutes and 16 seconds.
A biiiiig Thank you to:
The SUP 11 City crew for making this event happen. Even in this difficult Corona year. Your enthusiasm inspires everybody!
My family for always supporting me. Even if I have these weird goals.
All the people standing along the route. Even during the middle of the night! You got me trough this!!!!!!!
Herman (mr Boardguru) who doesn't like the spotlights but helps his team 24/7 to help them achieve their goals. Thank you for your trust since 2014 with Fanatic, ION and Duotone.
Easy SUP in Heeg for the awesome Black Project Hydro FlowX paddle.